Once you've registered, you can:
• Access account values and payment history.
• Conduct transactions and make payments.
• View statements, tax documents, activity confirmations, payment notices and more.
• Update beneficiary information.
• Sign up for eDelivery of account statements, prospectuses and reports, tax forms, payment notices, Thrivent magazine and more.
• Participate in the Thrivent Choice® charitable giving program.
• Use our secure message center.
Step 1: Visit Thrivent.com and select the link to "Register."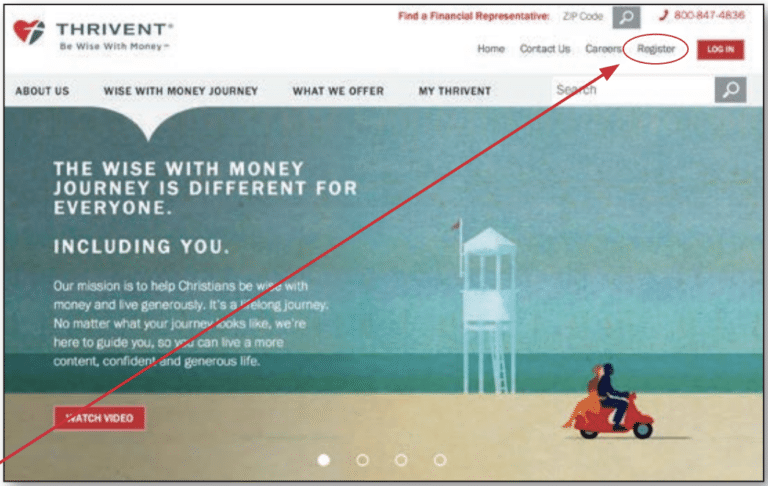 Step 2: Enter your member ID and birth date.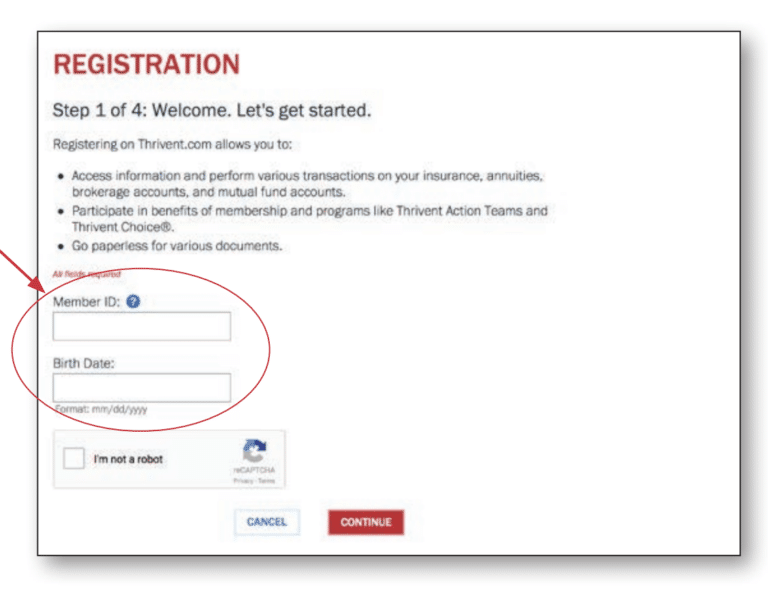 Step 3: Enter your email address twice.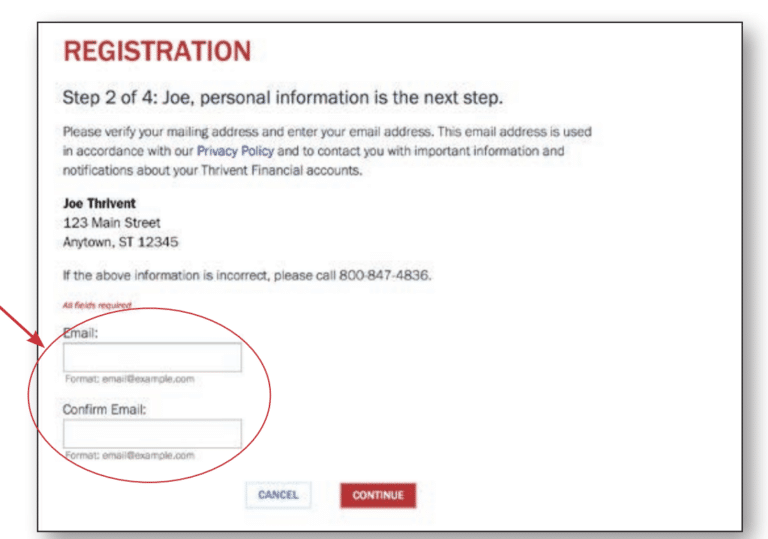 Step 4: Review and agree to the Website Terms of Use.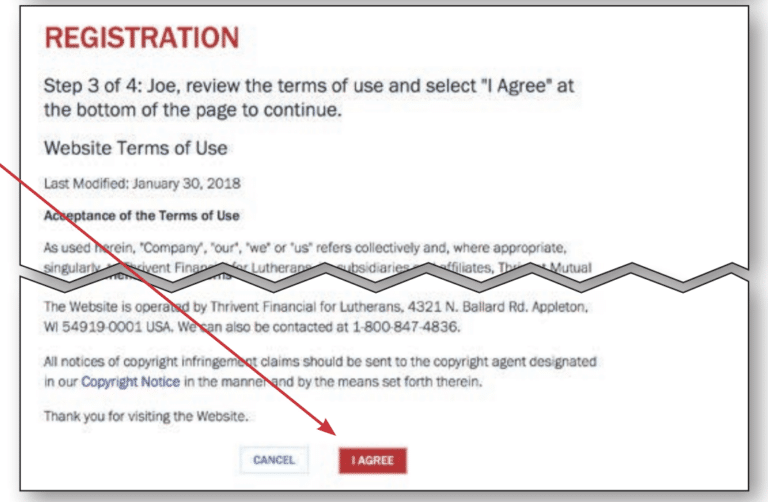 Step 5: Create a user ID and password. Your password should be something that only you would know and is not easily guessed by others.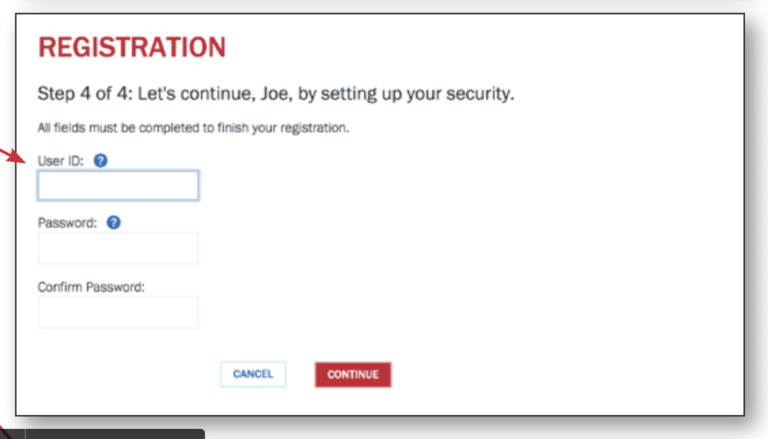 Step 6: Log in to Thrivent.com using your new user ID and password. You will be prompted to finish security setup.

Now you're ready to enjoy all the features and benefits of Thrivent.com—anytime, anywhere.
System differences and different regulating bodies require different login processes. You will need to complete a separate registration process to access the following secure areas: Online banking with Thrivent Federal Credit Union, Mutual Funds—Business, Mutual Funds—Trust, Trust & Investment Services.