SECURE MESSAGES: VIEWING, SENDING & DELETING
Secure messaging allows you to correspond with Thrivent Financial through secure emails when logged in to My Thrivent.
You may access Secure Messages as follows: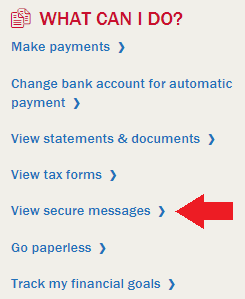 1. Log in to Thrivent.com by using your username and password.
2. On your My Thrivent homepage, click the "View Secure Messages" selection underneath the "What Can I Do?" heading
on the right side of the page.
3. Once inside the secure messaging center, you can read and send secure messages over Thrivent's protected server.
Existing messages can be managed by using the "Reply," "Delete" or "View" icons as needed.
If you don't have a message to reply to—but would like to create a new one to your Thrivent Financial professional—
click "Compose Message."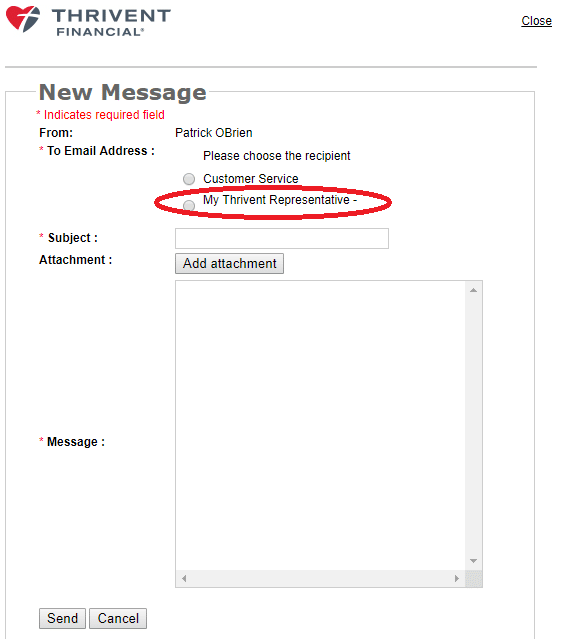 4. Inside the "New Message" window, do the following:
a. Click the circle next to the "My Thrivent Representative –"selection. If this is not available, select the option that begins with "RFO."
b. Add a subject and message. Both of these fields require something to be typed into them.
c. Attach your document(s), if applicable. Keep in mind:
Up to 4 attachments are allowed at a time
Maximum message size is 30MB
Extensions must be pdf, tif, doc, docx, rtf, xls or xlsx
d. Click "Send."
5. We can now securely access and download your documents!