GO PAPERLESS WITH E-DELIVERY
Step 1: Log in to MY THRIVENT.
• Select the "LOG IN" button and enter your user ID and password.
• If you are not already registered, choose "Register" and follow the steps.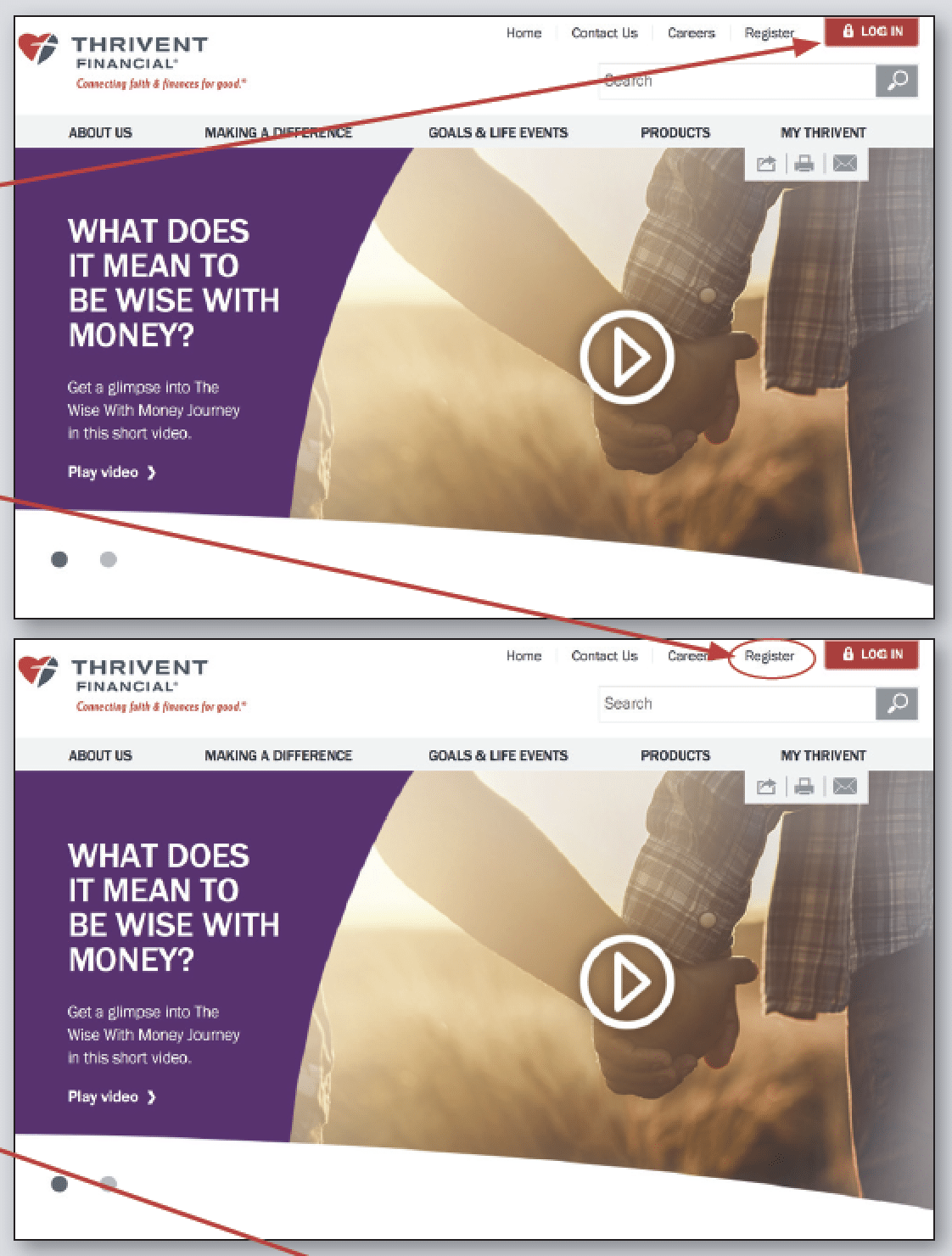 Step 2: Select the "manage my profile" link. 

Step 3: Select the link to "Update communication choices."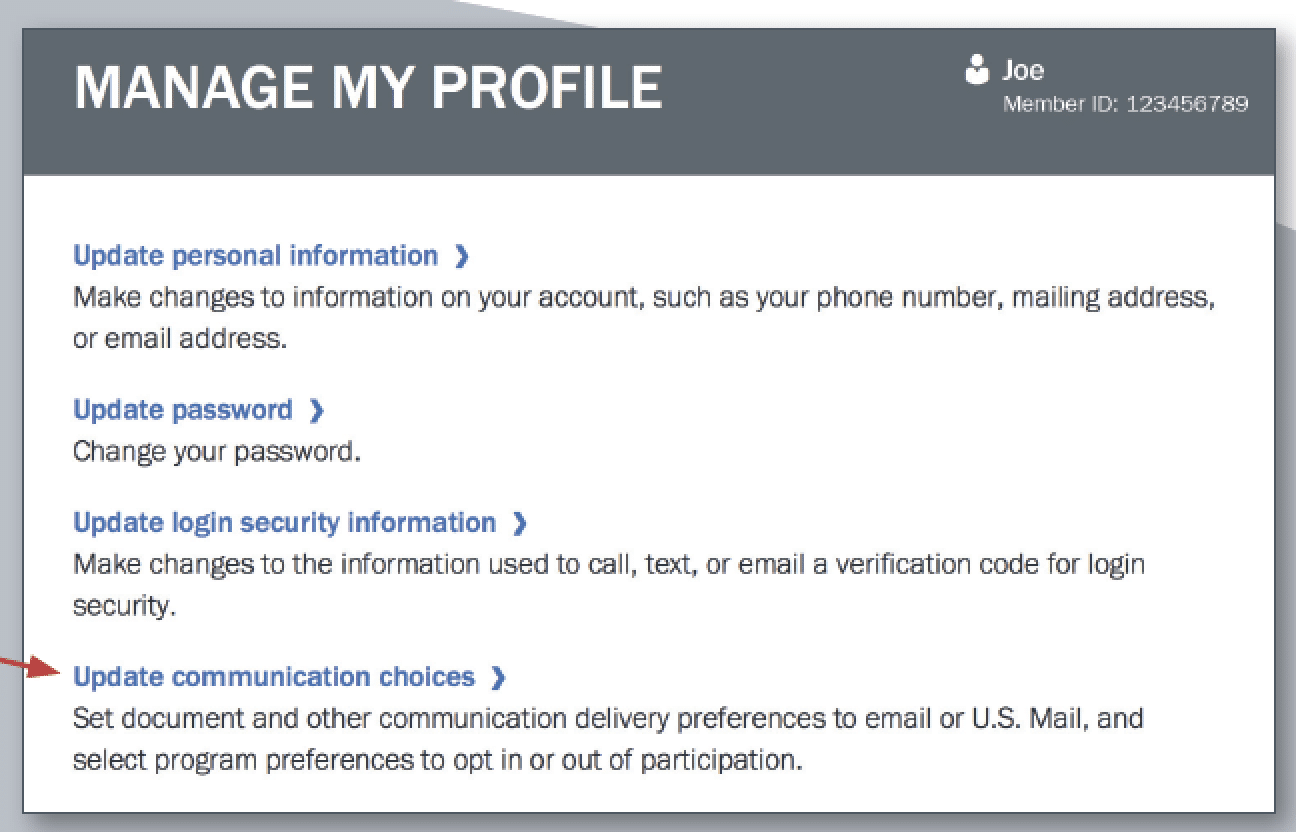 Step 4: Select the link to "Get started with eDelivery" or choose Email for specific communications.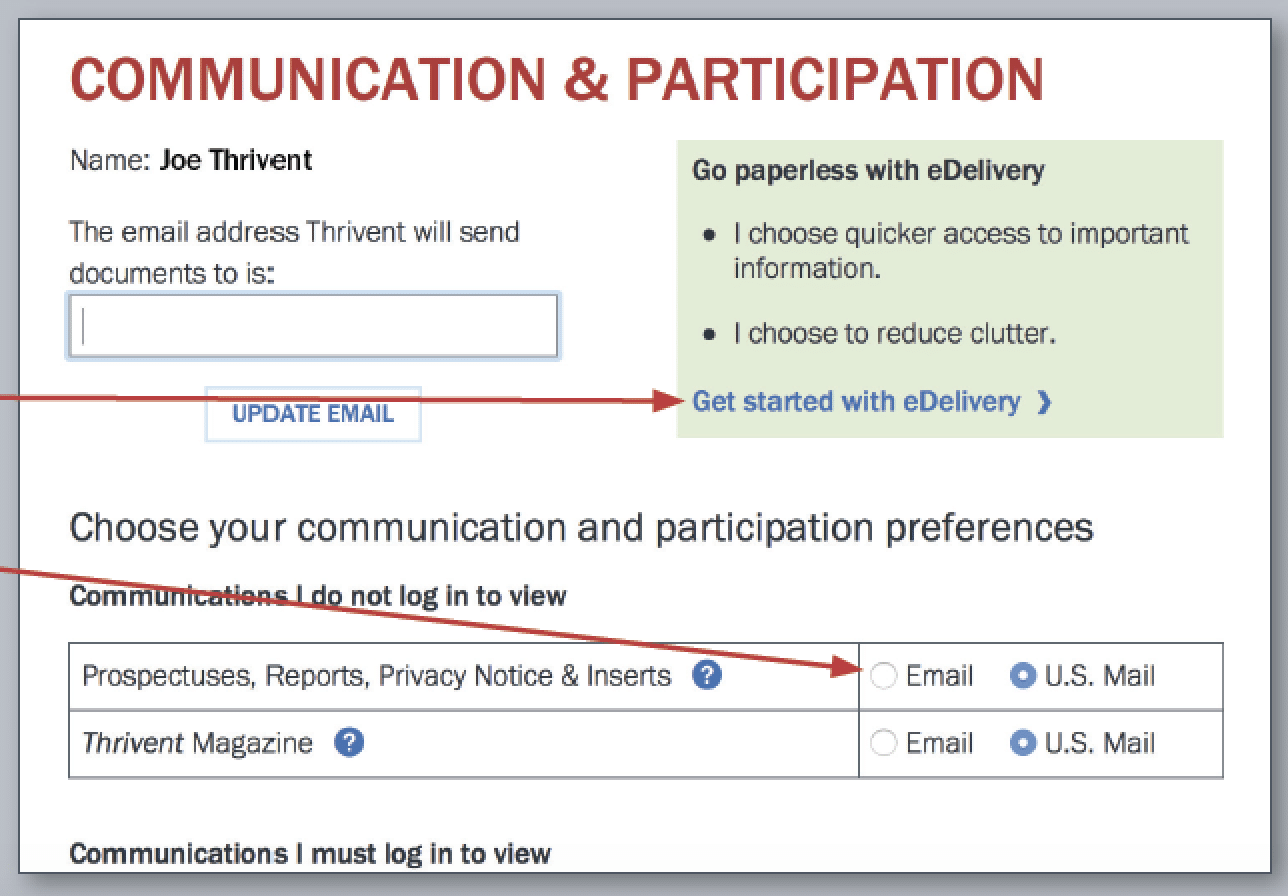 Step 5: Confirm eDelivery selections and click "CONTINUE."