GO PAPERLESS (BROKERAGE ACCOUNTS):
Enroll your Thrivent Brokerage or Managed Account in eDelivery
Log in to Thrivent.com and edit your account details to initiate eDelivery for the documents you wish to view online.
Simply follow these steps:
Step 1: Log in or register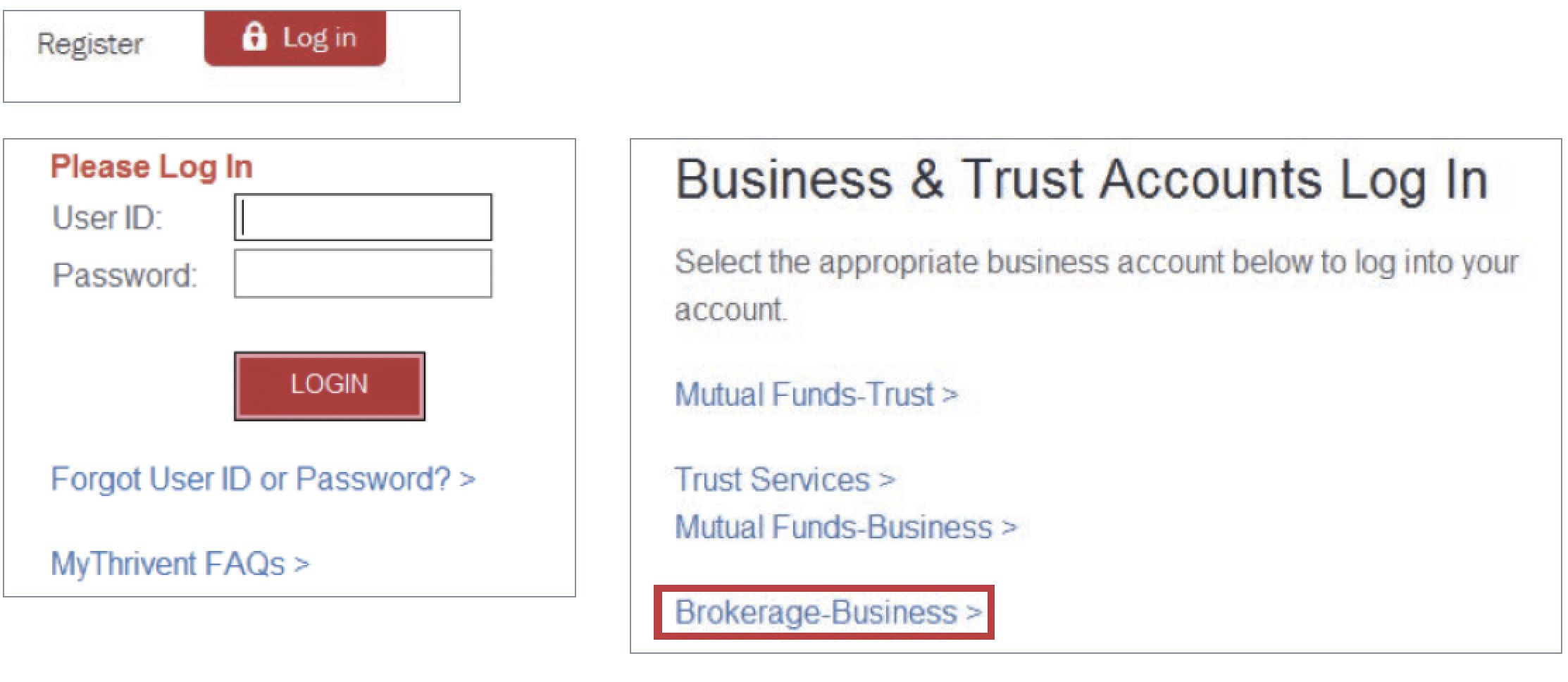 Select the "Log in" link in the top right corner.
• For Personal accounts, enter your user ID and password and select "Login." You may be asked to answer a security question.
• For Business accounts, select the "Brokerage–Business" link to the right of the Personal account login link. You will be redirected to the appropriate login page.
• If you are not registered yet, select "Register" and enter the requested information. For Business accounts, please call 800-847-4836 and ask a Customer Service Professional to create an ID and password for you.
Step 2: Select profile and edit account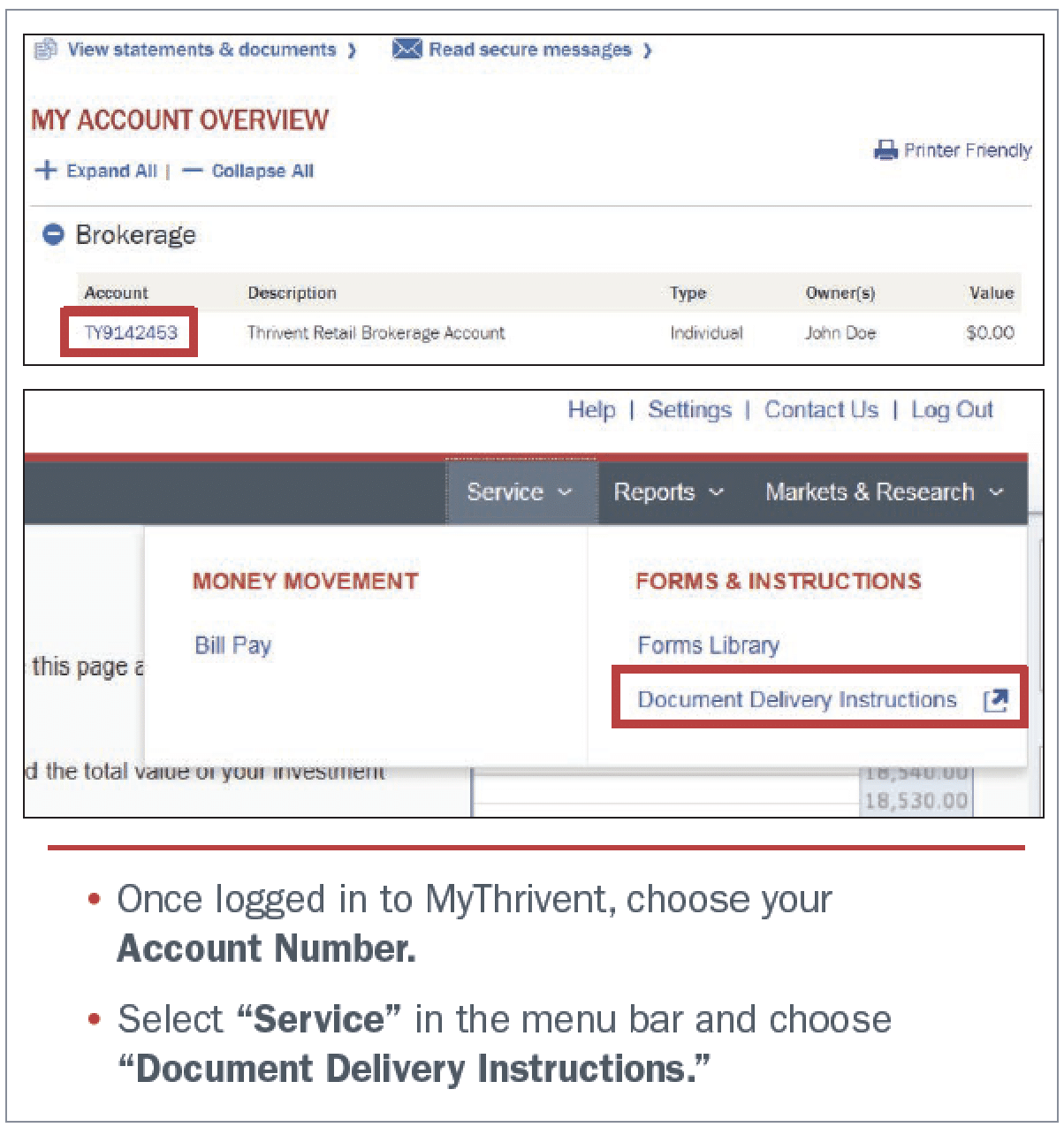 Step 3: Enter email address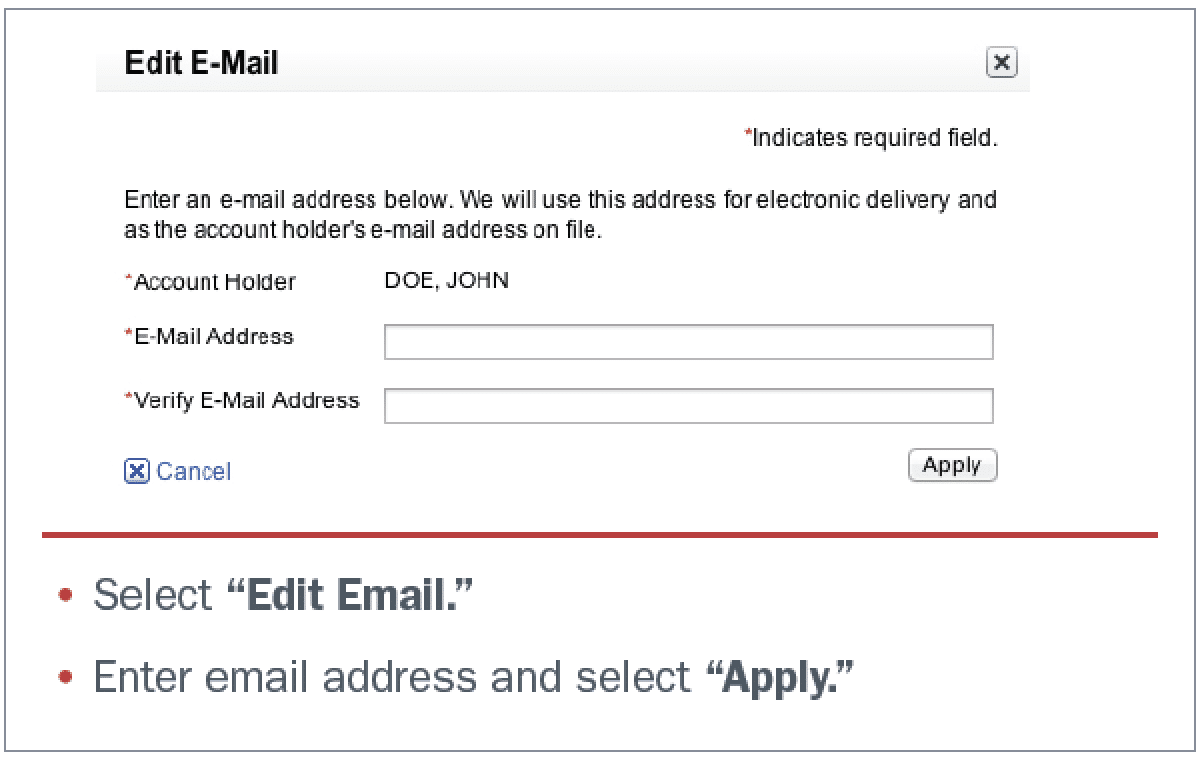 Step 4: Update delivery instructions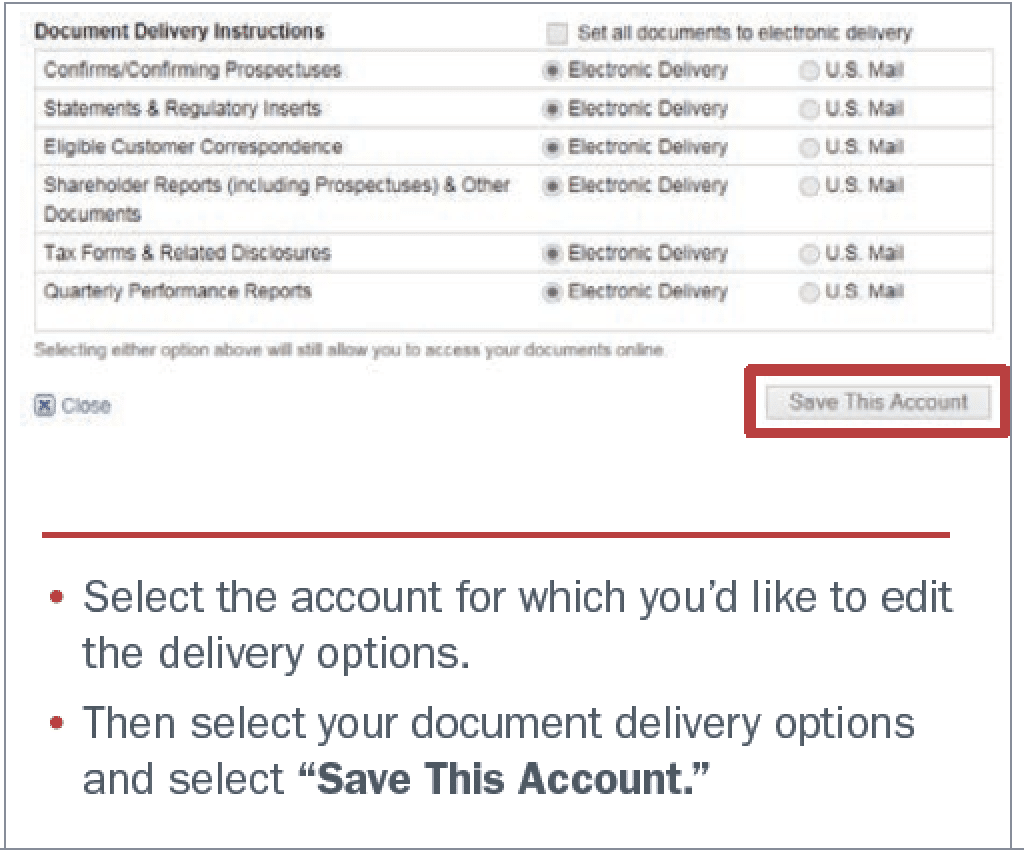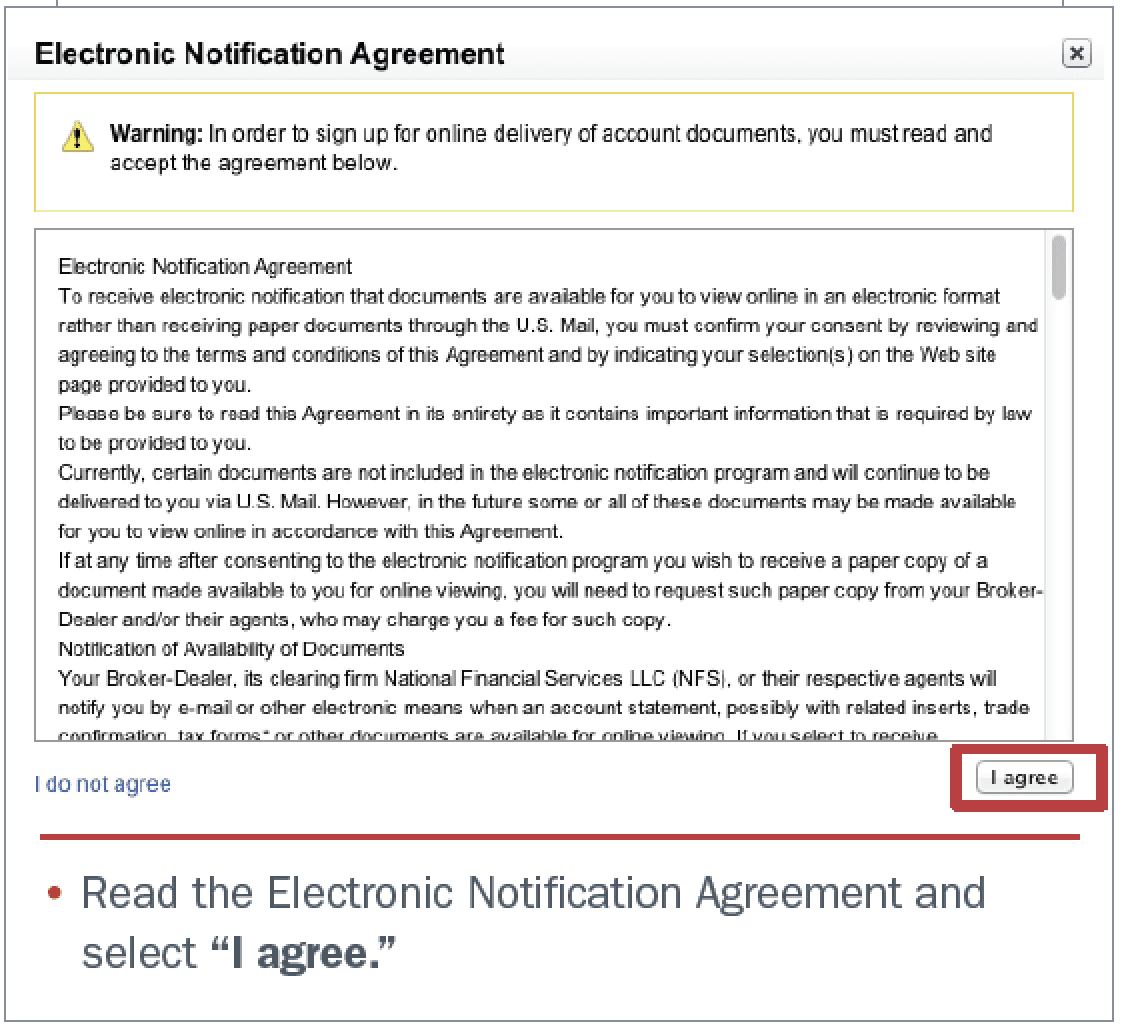 If you have further questions, call 800-847-4836 (say "Brokerage") or your Thrivent Financial professional.
Securities and investment advisory services are offered through Thrivent Investment Management Inc., a registered investment adviser, member FINRA and SIPC, and a subsidiary of Thrivent Financial for Lutherans. Thrivent Financial professionals are registered representatives of Thrivent Investment Management Inc. Advisory services are available through investment adviser professionals only. Thrivent Investment Management Inc. is the sponsoring investment adviser of the Managed Accounts Program offered through National Financial's Managed Account Solutions service, provided by Envestnet Asset Management Inc., a third-party provider of investment management services. Security transactions are handled by National Financial Services LLC, a Fidelity Investments® company, registered broker-dealer, and member New York Stock Exchange and SIPC. National Financial Services, Envestnet Asset Management and Thrivent Investment Management Inc. are not affiliated. In all programs except the Thrivent Advisor Guided Program, your Thrivent Financial professional does not have discretionary trading authority. Thrivent.com/disclosures.