Investment Management Insights
Welcome to Investment Management Insights! Here you will find video recordings regarding our investment management process, market commentary, and more. Videos are sorted with the most recent appearing at the top. Not seeing what you are looking for? Try using our search bar or pagination at the bottom.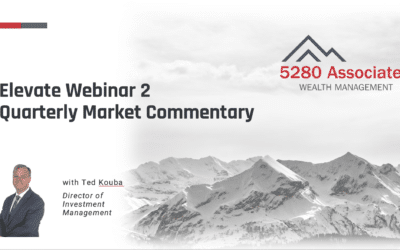 "Elevate" your knowledge of the markets with our Senior Officer of Investment Operations and Financial Planning, Ted Kouba. These webinars occur quarterly, and go for 30 minutes during a Thursday noon lunch break. In this second webinar of 2022, Ted recaps the July...
read more