OUR PROCESS
A plan without a goal is a road to nowhere. That's why, in addition to learning about your current financial picture, we prioritize learning about your story, taking into account what you value most and where you want to go in the years ahead.
FINANCIAL PLANNING
Our initial planning process takes into account a wide array of information. If you choose to partner with us going forward, we meet throughout the year to make sure you're still on track and to see whether we should adjust your original plan to accommodate changes in your life.
Initial Analysis



Introduction

Meet and Greet




Proposal And Agreement

Agree on services and fees




Gather Data

Statement and info collection




Strategy Call

Specific questions after document review




Analysis

Expert examination of your plan




Presentation®

Your initial findings and recommendations


Initial Implementation
Put initial recommendations in place with our assistance*

*Implementation of your written recommendations will be done separate from the Financial Planning Services. You will determine whether and how to implement recommendations.


Ongoing Advice
We meet every six months to keep you on track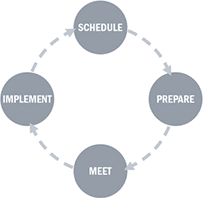 SPECIFIC INSURANCE OR INVESTMENT NEEDS
Ensuring you and your family have financial protection from life's unknowns is a crucial piece to any plan. 5280 Associates can determine the appropriate level of insurance coverage given your situation and can work with you to establish the necessary solutions. If you need assistance finding or implementing any specific investment need, you can rely on the team's collective expertise to help you achieve your goal.

GATHER DATA
Statement and info collection

DEVELOP SOLUTION
Select strategy

IMPLEMENT SOLUTION
Put account or product in place