what we charge
Transparency is our watchword. Whatever level of service you need, you'll know what the cost is up front.
Financial Planning
The cost to create and maintain your financial plan depends on the level of complexity you need and the scope of ongoing advice as your circumstances and goals evolve. In every case, however, the fee is flat, transparent, and agreed upon at the onset. You'll pay an annual flat fee for a 12-month agreement that you are able to renew yearly or cancel. This includes your initial analysis, automated meetings to keep you on track, access to our entire team and their diverse backgrounds, skill sets and specialties, maintaining your plan, and any advice you need.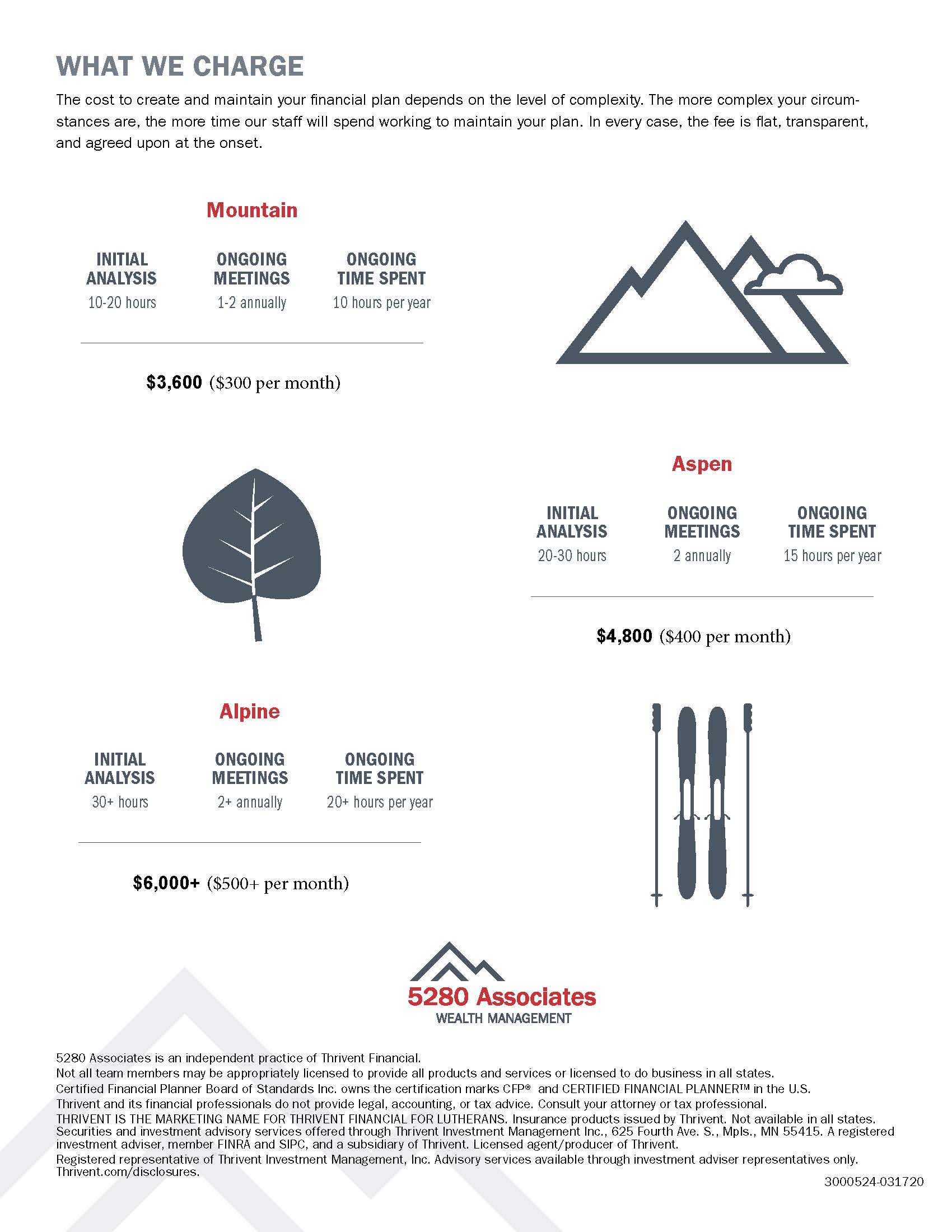 Investments
To manage your investments, 5280 Associates charges a percentage of the assets under its care. As your account balance grows, the percentage you pay decreases.
insurance
Insurance premiums are based on a variety of factors, including age and health indicators. The insurer compensates advisors for each contract, but the contract holder doesn't pay any fees over and above the contract premium and associated fees.